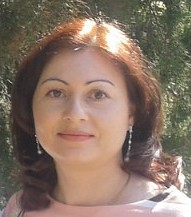 Gayane Mandalyan
Owner/Admin

MORE SITES OWNED BY
Gayane Mandalyan








Total Active Members: 3851

ADVERTISE & EARN $ with our Free, Clear and Responsive Safelist!
Join Now and Receive 10,000 Signup Credits!


Our Safelist lets you use A Credit (Point) Based mailing system!
Credit(Point) Based Mailer: With the credit based mailer you can email your ads to the safelist up to 3 times a day as long as you have credits left. One credit = one person you can mail to. You will get 10000 credits just for joining. Earn credits for reading mail and for referring others 3 levels deep. You can choose the amount of credits you use. This is a really good feature because it allows you to save your credits and use them whenever you want to.

Our special credit links garantee that people will visit your site!
Our members receive credits for reading other member's ads. But in order to receive any credits they need to visit your website and stay there for 15 seconds. Our special script will check this automatically, so you will get garanteed visitors!

Earn Money For Referring Members!
Every member of our safelist can earn money for referring other members to our safelist.


Our Safelist bounce mail solution - only clean mailing list!
Our safelist script include special system that keep our list as clean as possible.

We are always adding new features to make this safelist better!


Join FREE and check the features above Yourself!